KEIN DING
Online Store
UX & UI Design / Responsive Design
Logo Design / Branding
May 2020
(Tools: Sketch / Adobe Illustrator / InVision / UsabilityHub / Flowmapp)
Overview

* DING: is a german word which means thing︎︎︎
refers to the printed matter, art and design objects

* KEIN DING: is a german phrase which means no big thing, no sweat︎︎︎
conveys the simplicity of shoppin and accessibility of products.

KEIN DING is a curefully curated printed matter, art and design objects,
produced by freelancers and autonomous artists and designers.

KEIN DING is an online store, that provides art lovers and design fans
with the affordable and unique products that they would like to own.

KEIN DING supports the freedom of creators,
by giving them a platform to sell their creative objects, independent from art institutions
and nurtures the physical possibilities of accessible, consumer-level printing and crafting objects.


My Role

My role in the project was to develope the whole application
from research to ideation and to implementation.
Objectives
The app should allow new users to access the inventory
without having to register and to place multiple items in a shopping cart.
The returning users have to be able to save items into their wish list and
recieve recommendations of products, they might like.
The app should give users variety of payment options
and show them when the stock is on sale.
Approach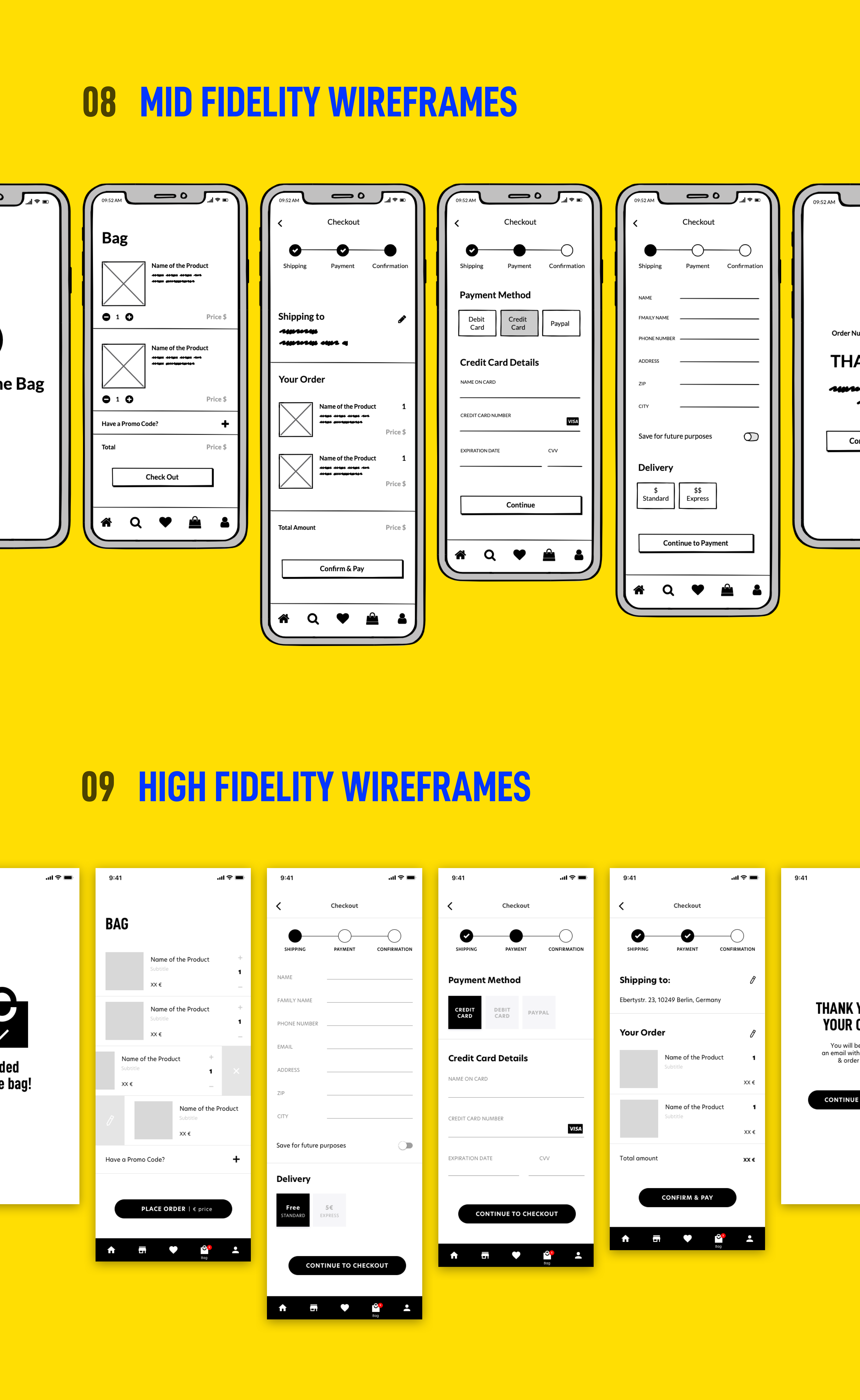 ︎ Prototype ︎