WAVE

Music Player App
Wireframing / UI Design
February 2020 - March 2020

(Tools: Sketch / Adobe Illustrator)
Overview
WAVE is a proposed design for a music player app with:
✔ Over 60 million songs
✔ Ability to download tracks to listen offline
✔ Selection of music and podcasts to the taste of the user

My Role

My role in the project was to design a music player application,
based on my knowledge of design theory and principles,
by identifying the patterns and adopting the appropriate meduim
to build a mobile app from scratch.
Objectives
◦
Re-creation of a user-friendly and visually attractive application,
where design meets the modern trends.
◦
Motivating users to listen to more music, by allowing them to search for music.
◦
Discoveing new music through recieving continuous recommendations
based on previously searched and recently played music.
◦
Creating playlists and adding favorite songs to them to listen later.
◦
Streaming keeps the users up to date with the people they follow:
their new tracks, playlists, and reposts will display on Stream.
◦
Following favorite artists, podcasts, band etc, liking songs, sharing or repost them.
Approach
MID FIDELITY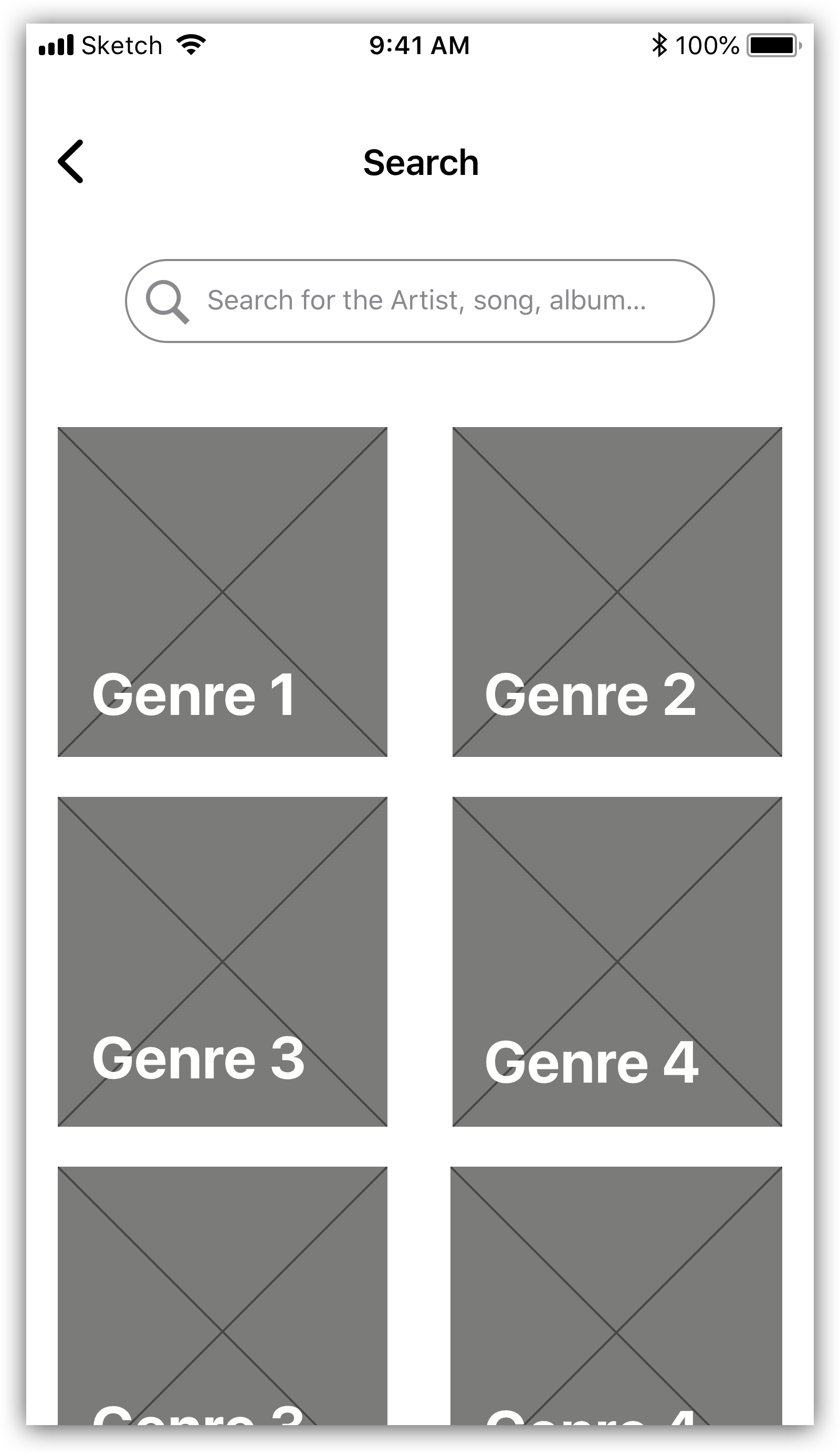 HIGH FIDELITY
02
Inspiration Board
To get general ideas on the UI design:
appropriate colors, imagary and textures to use,
fonts & wording style to choose from and UI elements to utilize, I've done a visual research, got inspired by the work of otheres and gathered pieces of design that matched my vision of ideal design for a music player app.
Here you can:
D
owload

the Full Version of the Inspiration Board
04
Final Screens
⦿ REGISTER
The users can sign up to create a new profile or log in by providing
their credentials. They can also access the app using their social media accounts.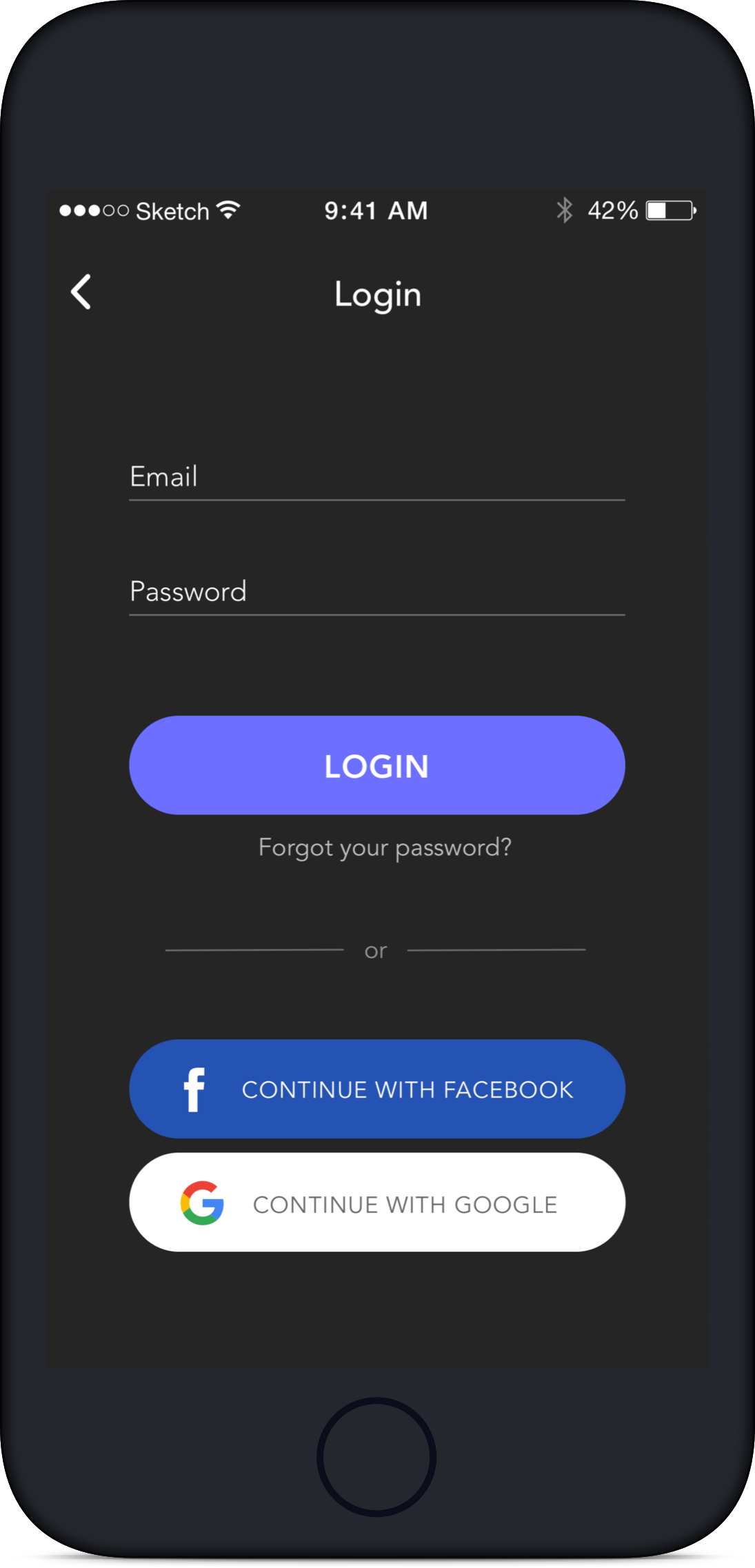 ⦿ HOME

This is where users can explore and discover more music, find their way to the search screen, get access to the setting and profile section. Users can navigate between the main sections
of the app through navigation bar.



⦿ SEARCH

Users can search by the name of their desired artists, songs or albums etc.
They can also use the pre-defined music categories which are suggested by the app.



⦿ Stream

Users can follow thier favorite artists, podcasts, band etc and and keep themselves up to date with the people they have followed: their new tracks, playlists, and reposts will display on the Stream section of the app. Users can decide to like the songs, share or repost them.
⦿ Playlist & the Player

Users can see their liked songs and create playlists.
They can download their songs for later listening to them offline.