Mobisol
Plug in the world
Mobisol delivered premium quality and affordable solar energy
to millions of people throughout Sub-Saharan Africa.

(ENGIE Energy Access)


Corporate Identity / Branding / Look & Feel / Presentation Design
Web Design / Fleet Design / Social Media Design / Print Design / Marketing Design
Poster Design / Art Direction
2016-2018

PPT Design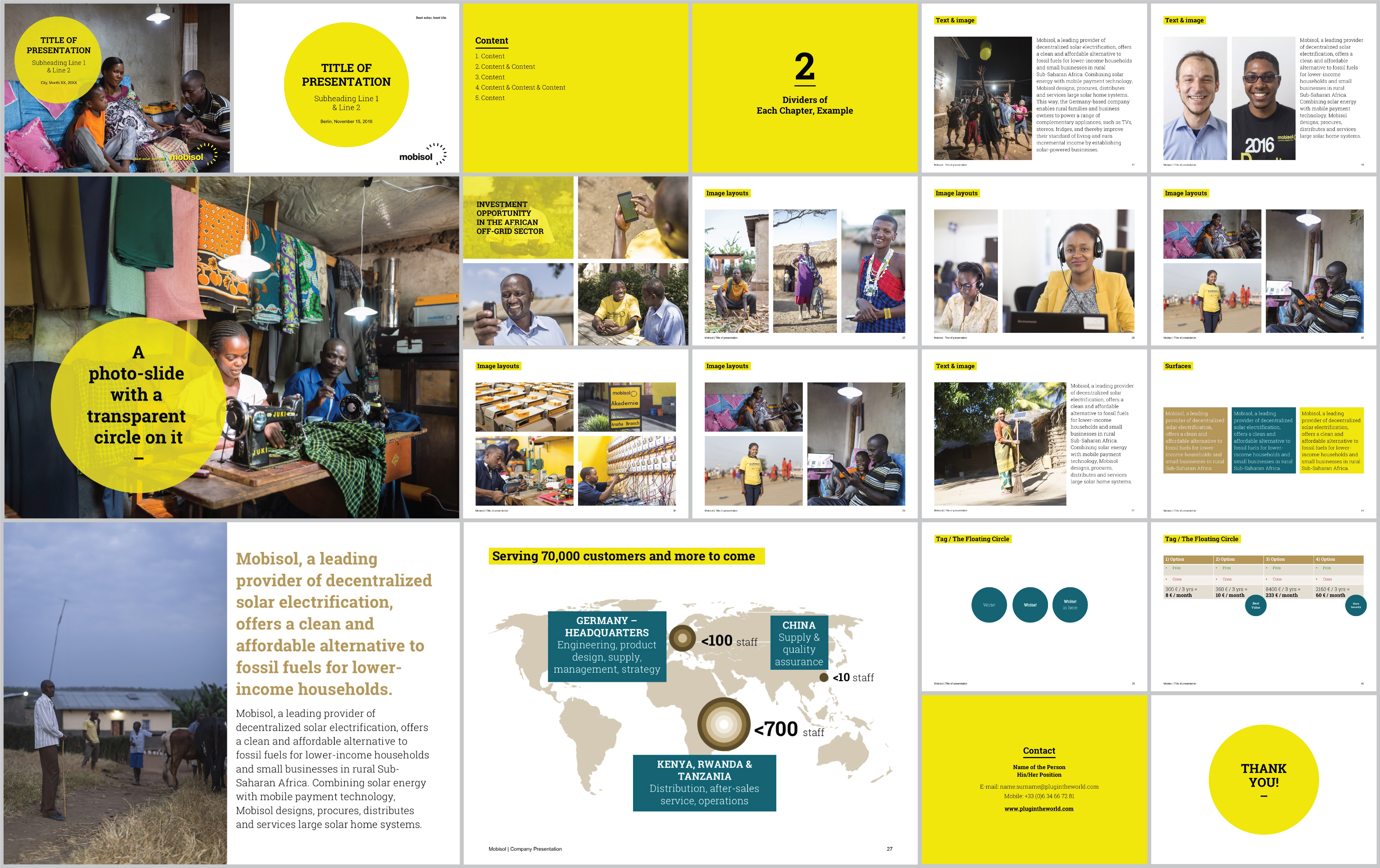 Website Design

Vehicle Branding
Product Brochure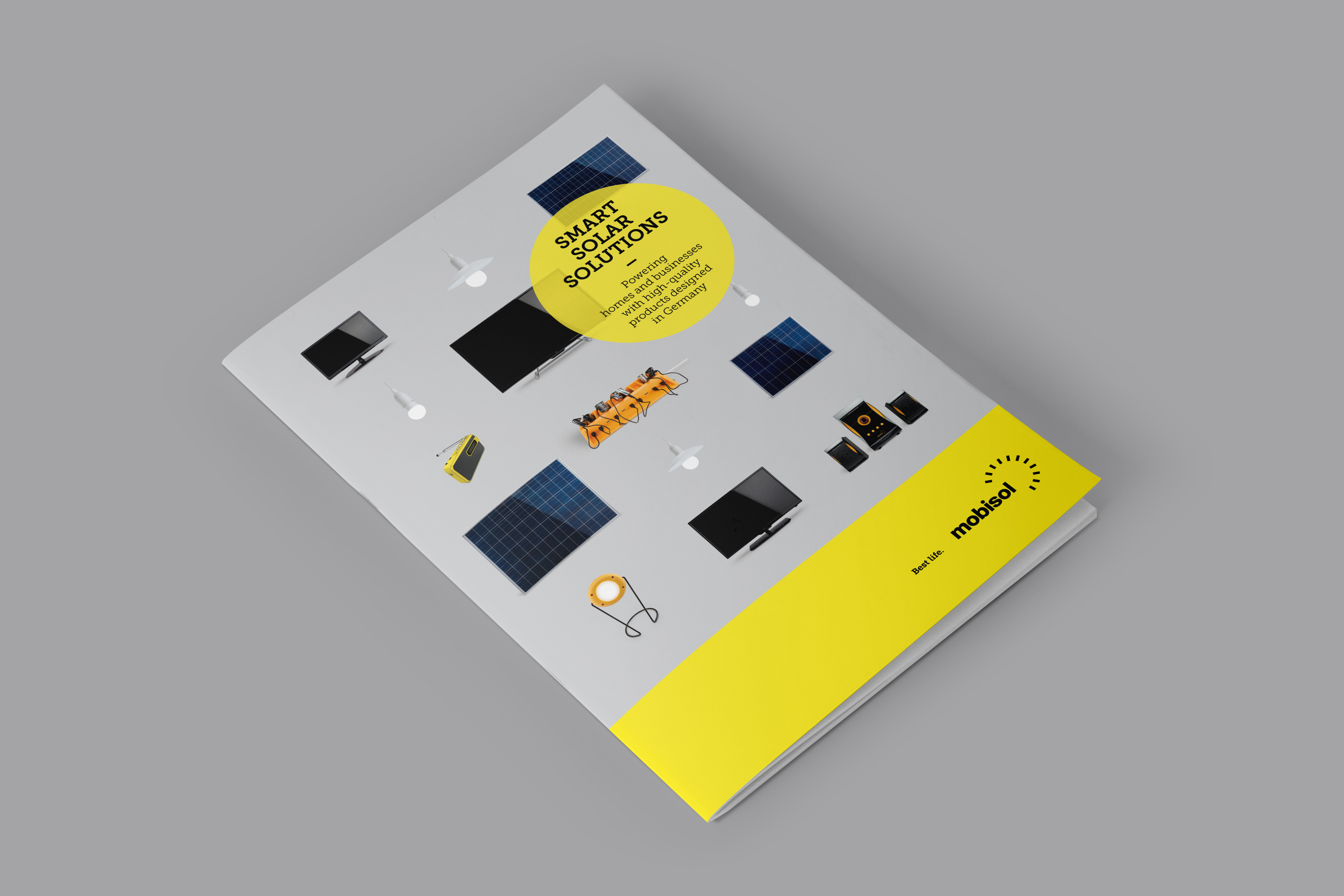 Customer Education Material
In-Shop Marketing Posters

1. Customer refer customer & How to become Mobisol poster
2. Upselling appliances poster
3. Mobisol USPs poster
4.Target group poster
Special Events &
Fair Material

Social Media Material

Print, Marketing Material & Ads

Mobisol Code of Ethics

Mobisol-StarTimes Campaign
Art Direction

Photographs by Mohamed Nanabhai
Sales Agent Kit &
Marketing Field Guiedebook

"
As Mobisol grows, sales teams face an uphill battle with ever increasing monthly targets.
This Marketing Field Guidebook has been developed to help Sales Agent Coordinators achieve and
overachieve their targets by selling smarter, not just harder. Smart selling is knowing the target customers,
what message to communicate to different types of customers, where and when to find them.
The guidebook includes the typical marketing & sales journey, types of Mobisol customers,
and a list of 13 market activations to help sales teams reach and convert prospective customers.
"
Elyas Munye, Business Designer
elyasmunye.com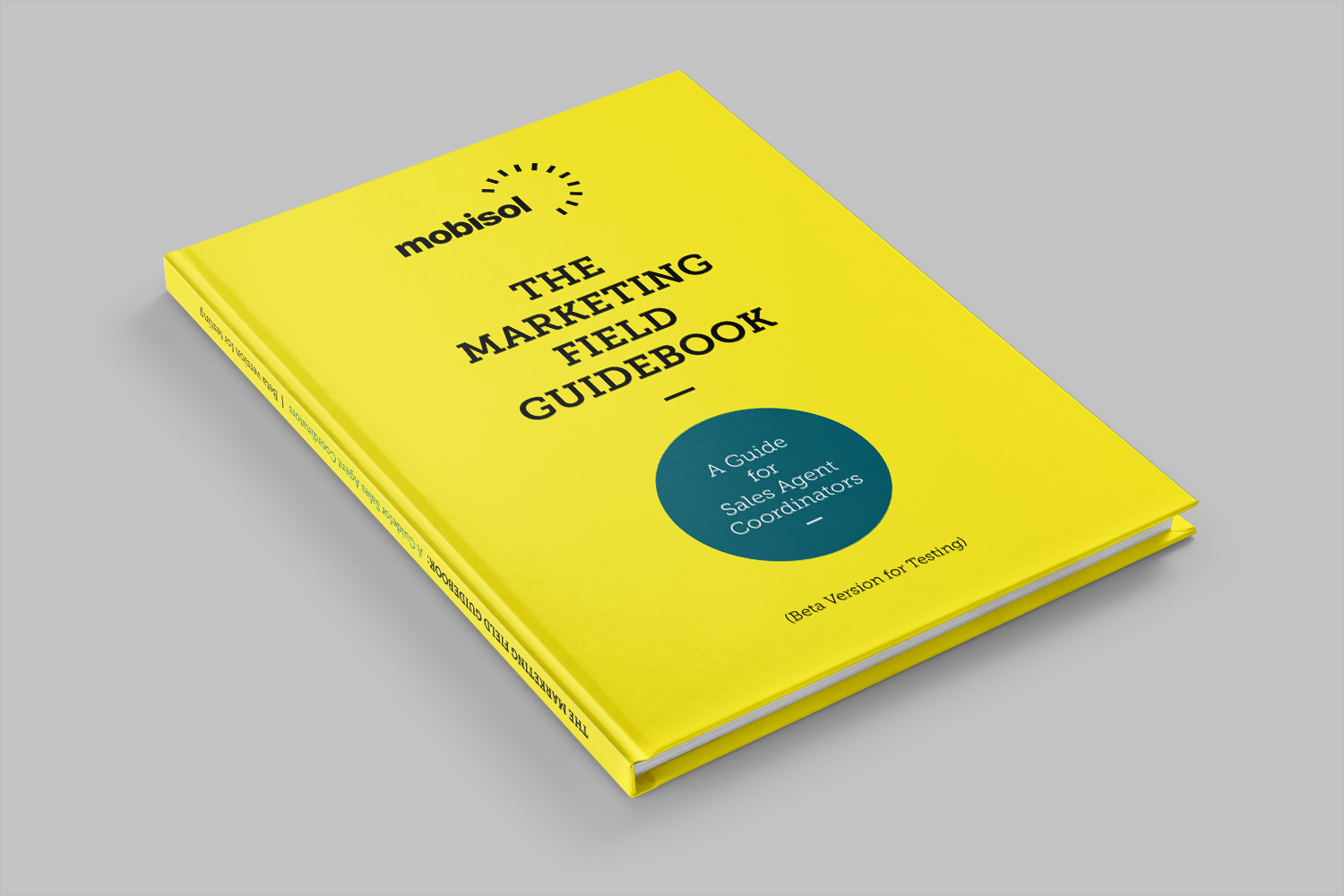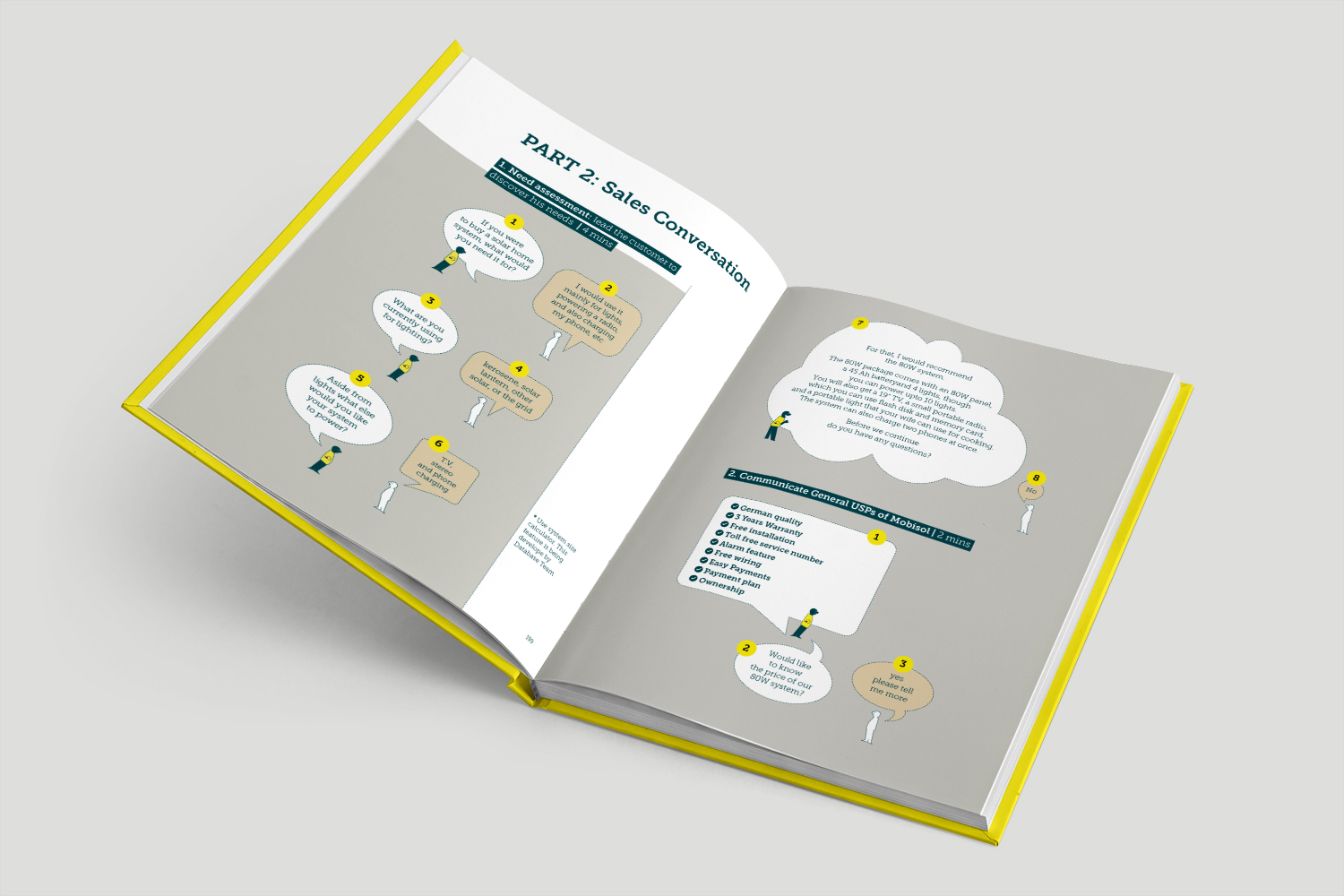 Give-Aways